56mm Reset Metal Push Button
56mm Reset Metal Push Button
The larger key surface can meet the use requirements of various vending machines andnumber taking machines.
Various patterns can be customized on the button surface to distinguish the switch functions.The metal case makes the appearance of the equipment more textured.
Waterproof lP65/IP67, which can be used directly in outdoor scenes.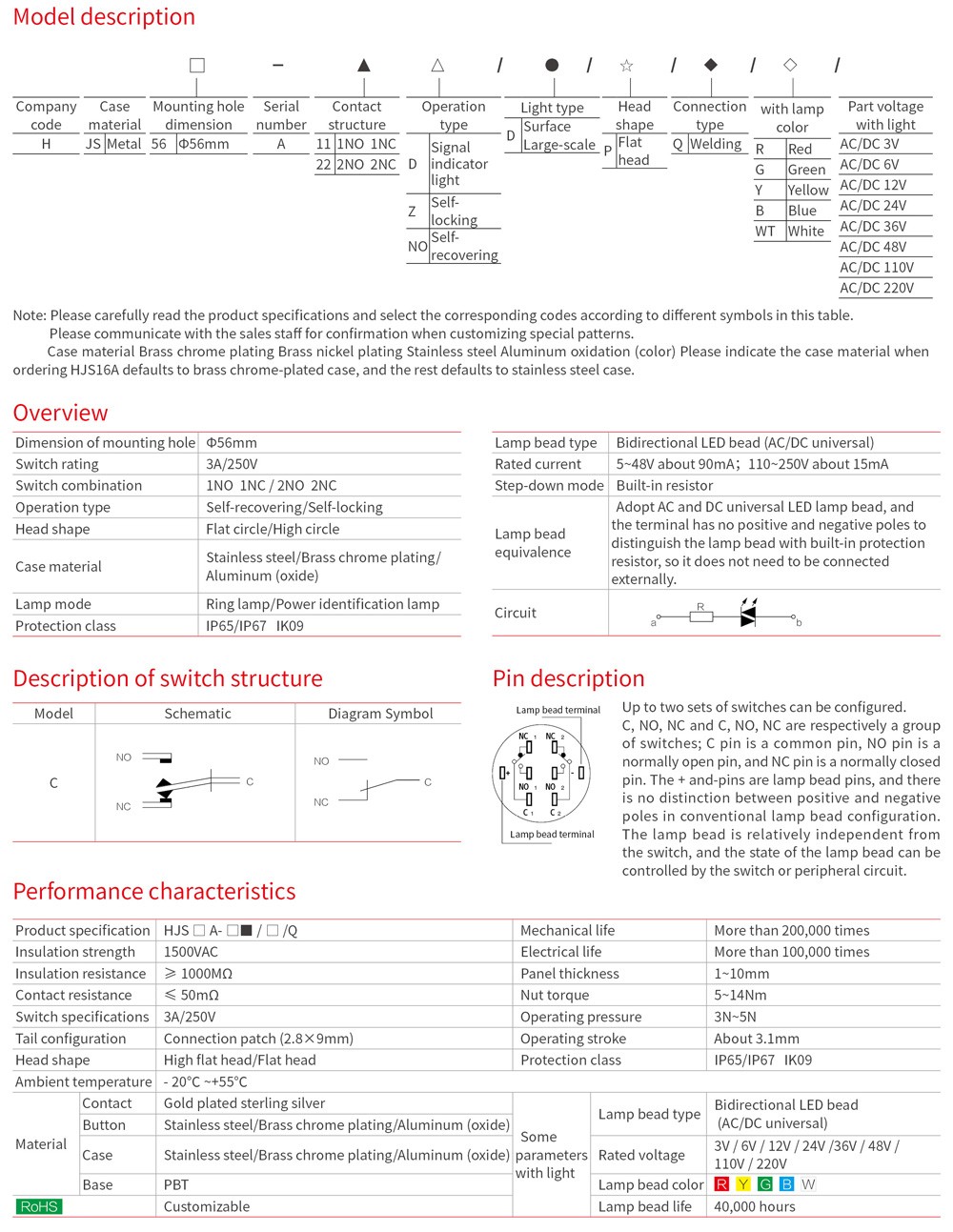 Reset Metal Push Button