With the continuous development of science and technology, a new generation of waterproof metal indicators has emerged on the market, leading the innovation of the industry. These innovative devices not only excel in applications in various fields, but are also extremely useful for working in extreme environments. Today we'll explore this exciting new technology.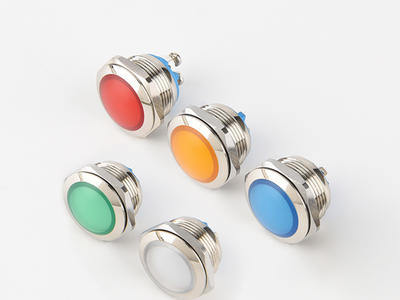 Technical background
Traditional metal indicators often encounter problems in humid environments where water vapor, rain or foam can cause them to fail. However, the latest waterproof metal indicators incorporate an advanced technology that allows them to operate in extreme wet conditions for extended periods of time.
Key Features of Waterproof Metal Indicators
1). All-weather performance: Whether in the rain or underwater, these indicators can operate stably without additional protection measures.
2).Corrosion resistance: They are made of highly corrosion-resistant materials and can resist the erosion of salt water, chemicals and other corrosive substances.
3). Long life: New technology extends the life of these indicators, reducing the need for maintenance and replacement.
4). High visibility: They provide clearly visible indications in various environments, whether in bright sunlight or low light conditions.
5).Multiple field applications: Waterproof metal indicators are suitable for various application fields, including aviation, marine, manufacturing and construction industries.
Application areas of waterproof metal indicators
1). Aircraft manufacturing: In aircraft manufacturing, waterproof metal indicators are used to monitor the status of flight control systems to ensure safety and reliability.
2). Marine engineering: In marine engineering, they are used to monitor the operating status of underwater equipment and reduce maintenance costs.
3). Construction industry: On construction sites, they are used to track the moisture content of concrete and cement to ensure construction quality.
4). Agriculture: In agriculture, these indicators are used to monitor the status of irrigation systems to improve crop production efficiency.
The waterproof metal indicators market has huge prospects and is expected to continue to grow in the coming years. As the demand for higher performance and reliability continues to increase, these innovative devices will see widespread adoption around the world.
In summary, waterproof metal indicators represent a major technological breakthrough that will have far-reaching impacts in multiple fields. Their all-weather performance and high corrosion resistance make them the first choice in many industries. As technology continues to advance, we can expect to see more innovations that bring more convenience and reliability to our lives and work.