As one of the world's leading electrical equipment manufacturers and suppliers, Hungsing Electric is proud to announce that they will actively participate in supporting the upcoming 2023 Hangzhou Asian Games (Asian Games). This sports event will be held in Hangzhou, and Hungsing Electric is determined to provide full support for its success.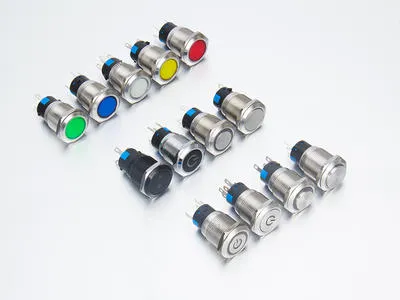 Hungsing Electric is a China-based company specializing in the production of high-quality Metal indicators and Push buttons. The company has extensive experience and expertise in the fields of power, energy, industrial automation and intelligent control. Their products and services are widely used in power systems, industrial process control, transportation infrastructure and other fields.
In preparation for the Hangzhou Asian Games, Hungsing Electric has launched a series of preparations aimed at ensuring the reliability and stability of power supply to meet the power needs of stadiums, villages and arenas. In addition, the company also plans to provide advanced intelligent power management and control solutions for the Asian Games to improve energy efficiency and sustainability.
Chen Ming, CEO of Hungsing Electric, said: "We are very honored to have the opportunity to participate in supporting the Hangzhou Asian Games, which will be an exciting international sports event. As an innovative enterprise dedicated to the power and energy fields, We will do our best to ensure the stability of power supply and contribute to the success of the event."
Hungsing Electric also plans to cooperate with local governments and organizations to promote the implementation of sustainable energy and environmental protection measures to reduce the carbon footprint of the Asian Games and protect the environment.
The Hangzhou Municipal Government expressed its gratitude to Hungsing Electric for its support and active participation. The mayor of Hangzhou said: "As an outstanding enterprise in Hangzhou, Hungsing Electric has always played an important role in the power and energy fields. Their professional knowledge and technical capabilities will help ensure the success of the Hangzhou Asian Games."
As the Hangzhou Asian Games approaches, Hungsing Electric, with its excellent electrical technology and commitment to sustainable development, will continue to contribute to the success of the sports event in the field of power and energy, and to the prosperity and development of sports in China and around the world. .